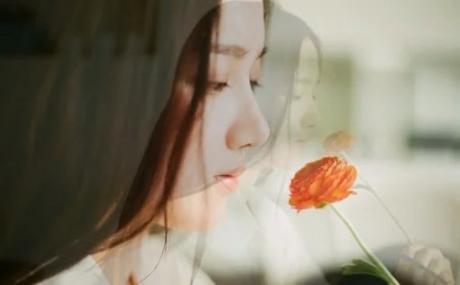 It was a warm spring night and I sat at a table on the terrace of the Napolitain after Robert had gone, watching it get dark and the electric signs come on, and the red and green stop-and-go traffic-signal, and the horse-cabs clippety-clopping along at the edge of the solid taxi traffic, and the _poules_ going by, singly and in pairs, looking for the evening meal. I watched a good-looking girl walk past the table and watched her go up the street and lost sight of her, and watched another, and then saw the first one coming back again. She went by once more and I caught her eye, and she came over and sat down at the table. The waiter came up
Sculptra
.
Pernod is greenish imitation absinthe. When you add water it turns milky. It tastes like licorice and it has a good uplift, but it drops you just as far. We sat and drank it, and the girl looked sullen.
"Well," I said, "are you going to buy me a dinner?"
She grinned and I saw why she made a point of not laughing. With her mouth closed she was a rather pretty girl. I paid for the saucers and we walked out to the street. I hailed a horse-cab and the driver pulled up at the curb. Settled back in the slow, smoothly rolling _fiacre_ we moved up the Avenue de l'Opéra, passed the locked doors of the shops, their windows lighted, the Avenue broad and shiny and almost deserted. The cab passed the New York _Herald_ bureau with the window full of clocks.
"What are all the clocks for?" she asked
graduation dinner makeup
.
"They show the hour all over America."
"Don't kid me."
We turned off the Avenue up the Rue des Pyramides, through the traffic of the Rue de Rivoli, and through a dark gate into the Tuileries. She cuddled against me and I put my arm around her. She looked up to be kissed. She touched me with one hand and I put her hand away
university-industry collaborations
.